As a non-negotiable in the transportation sector, we actively prioritize the safety of our team members, partners, and community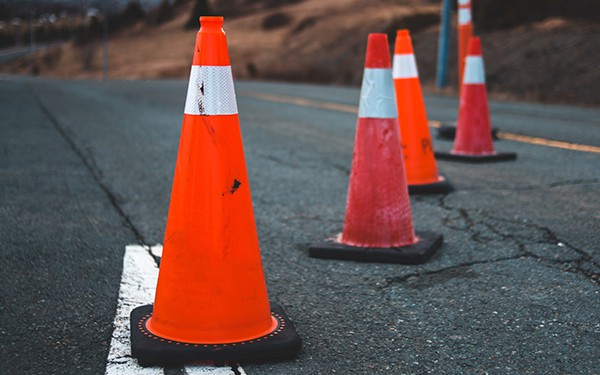 Like all Sutherland Group Companies, we carry through on our commitment to the health and safety of all team members, partners, and community.
To deliver on our promises we have implemented rigorous safety protocols to certify we've done everything we can to ensure safety across the board. This includes:
Reference checks, abstract reviews, and road tests for all drivers and owner operators.
In-depth orientation and in-cab training for all new team members.
Prequalification of all brokered carriers.
Ongoing comprehensive fleet and occupational safety programs.
Active Health and Safety Committee engaging all field personnel in program review, development, and trend analysis.
Full-time, around the clock dispatch to support drivers no matter where, no matter when.
 Technology
To maintain an industry-leading level of safety, we utilize specially-designed instrumentation, like ISAAC Instruments' ELDs (Electronic Logging Devices). This best-in-class ELD system allows us to enhance communication through satellite, streamline electronic documentation, and give drivers access to all company safety policies, procedures, and site-specific hazard assessments in-cab on their tablets.
Every Sutco truck is equipped with forward-facing dash cameras and GPS tracking to enhance tracking and keep our eyes on each unit.
Ongoing Program Enhancements
We know continuous improvement can only occur with ongoing performance analytics. At Sutco, we monitor key performance indicators for our fleet, working closely with our drivers and safety-focused field operations managers to identify areas of improvement. We are constantly learning and actively looking for ways to better ourselves for the safety of our team.
While we're proud to say our daily protocols keep incidents at a staggering low, we respect events can still happen in a yard or on the road. If an incident occurs, we have strict protocols to thoroughly investigate and immediately implement preventative measures.
Certified Safe
We proudly hold safety certifications through the Trucking Safety Council of British Columbia (COR) and the BC Forest Safety Council (SAFE Certified).