Transportation & Logistics Specialists
Leaders in safety, innovation, and sustainability.
Sutco's Transportation Divisions
Click on a transportation division listed below to view the full description of the transportation & logistics solution we offer.
Residuals
Transporting wood residuals throughout Western Canada and the Pacific Northwest
Flat Deck
Diversified fleet servicing North America
Van Freight
Dedicated freight with heated trailers servicing Western Canada
Log Hauling
Logging trucks servicing southern British Columbia and Pacific Northwest
Heavy Haul
Transport of heavy equipment throughout North America
Sales & Logistics Brokerage / 3PL
Global full-service transportation brokerage
What are your transport needs?
For over 25 years, Sutco Transportation Specialists has attributed its success to its team members and is proud to offer a diversified workplace built on a robust culture. We offer competitive compensation plans, benefits, training and growth opportunities. At Sutco Transportation Specialists, we welcome those who are looking for a rewarding and fulfilling career both as employee or owner/operators with a dynamic, family-oriented company to apply.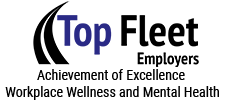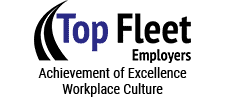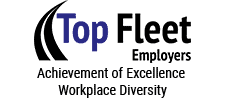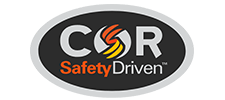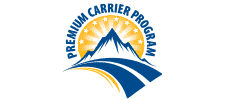 At Sutco Transportation Specialists, a Sutherland Group Company, we stand for action and follow-through on promises made. For that reason, we are proud to share our company-wide values with you, our community.
Curious & Adaptable
Encouraging curiosity and adaptability in our team members allows us to stay progressive and deliver unmatched value to our clients. Rigid, static practices have no place at The Sutherland Group, where innovation starts with the proactive search for a better way
Trustworthy
We strive to develop strong, longstanding partnerships founded in trust with every one of our clients and team members. At The Sutherland Group, we honour our commitments and aren't afraid to take ownership for any missteps. Each member of our team understands the importance of following through on commitments, staying true to our word, and being a dependable partner.
Humbly Confident
At The Sutherland Group we are confident in our knowledge of the industry and the intricacies involved in each of our offerings, but are humbled in the fact that while our teams are highly-skilled, we are all human and far from all-knowing.
Better Together
We know that the greatest and most rewarding success comes when we work together. As such, we are dedicated to maintaining ongoing teamwork across our network of companies to ensure the success of our organization, our team members, our partners, and our community as a whole.
Make It Happen
We are committed to delivering as promised, and through years of experience we know that obstacles and setbacks are inevitable. At The Sutherland Group, we come with solutions and are expert problem-solvers. It's never a matter of if we will overcome, but how.
Industry Leaders For Over 25 Years
Sutco Transportation Specialists is dedicated to providing an industry leading level of professionalism in the transportation sector aimed at maintaining the satisfaction, safety, and success of its team members, business partners, and communities.
{
"The three things I value about Sutco's service is flexibility (same-day pick-ups), effective communication, and accountability / reliability."
{
"The things I value most about Sutco's service are their prompt replies, pleasant attitudes / professionalism, ability to work through any issues that come up, and product that arrives in good condition."
{
"I have confidence in Sutco – their service and their people. They are always a pleasure to work with and one of the most reliable carriers we work with."
{
"We have worked with Sutco for over 10 years. We count on them for quick freights and consistent, reliable service. They have been a great partner."